It must have been a while since I shared anything useful but here I would glad to share to you no how you can use your newly bought external hard disk drive (shown on picture) which are normally the notebook hard disk (2.5 inch) nowadays that you can find at your favorite computer stores.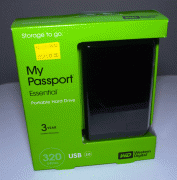 As shown on the picture above, this is one example of pre-packaged and formatted hard disk that you can use take it off the box and use it directly without much fiddling on the computer settings.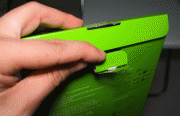 It's rather delighting to see manufacturers adopting a "non-blister packaging" method to sell their products nowadays, of course this would definitely be a big question towards the seller if the product has been used before. But opening it has never been so easy.
And carefully slide the packaging off the harddisk.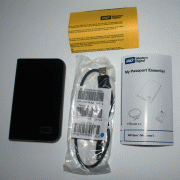 The usual package you would get from a pre-packaged external hard disk.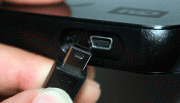 To start off, you will need to get the cable of the hard disk and plug it into the hard disk itself.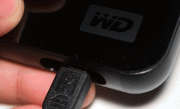 And make sure it's perfectly fit in, not much force needed in this case.
While there's not much effort in setting this up, this is how normally an external hard disk will look like when it's ready to be used.
Next you'll need to make sure your computer or laptop is switched on.
Find the appropriate USB port and plug the cable into it.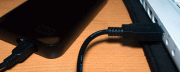 One it's in, you are ready to use it! Congratulations!